We CAN reduce and settle your tax debt with the IRS in a short amount of time. To learn more about this process, fill out the form on this page.
Are you over your head in taxes? Talk to an attorney today who can eliminate tax liens, negotiate payroll tax, settle for a fraction of what you owe to the government, and more.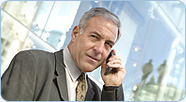 "Thank you US Consolidation for getting my finances in order. I only pay one payment per month and I LOVE it. Thank you again."
Read More