Credit card debt settlement is not for everyone. There are certain situations where it makes sense to use and others where it would be foolish. We can help you decide what is right for you and your financial situation by filling out the for to the right.
Declaring bankruptcy is a major blow to your credit report. To avoid this, the most popular, if not the best option, is to bargain your way out of debt through debt settlement. Also known as debt negotiation, debt settlement is a win-win situation for both creditors and debtors. If you find yourself in a financial rut of paying more on high interest rates than on the amount actually owed, it's time to consider seeking the help of debt settlement companies. There are plenty of debt settlement companies that can help you negotiate with your creditors.
Debt settlement can help you in a number of ways. As mentioned above, the primary goal is for you to pay off your outstanding balance with reduced rates. Due to delinquency, the interest rates applied on your debt can shoot up to astronomical proportions. Settlement companies can aid you in lowering the amount that you owe by 40-60%. Balance that has been accumulated for a long period (sometimes called grandfathered balance) takes on a higher rate. Through debt settlement, this balance can be placed on a much lower interest rate segment. By restructuring your debt, you can save hundreds to thousands of money. In settling your debt, you can choose from a range of plans that can offer you a fixed monthly payment for a span of two to five years. It is most convenient to those people who can't afford to pay off the balance in one blow. Did you know it can also prevent those irksome collection agencies from hounding you on the phone? Not to mention saving you from threats and insults hurled by some collectors.
You might be wondering how the creditors benefit from this arrangement. Creditors will go out of their way to retrieve funds that could have gone down the drain if someone declares bankruptcy. It also saves them the trouble of referring your account to a collection agency that charges fees, allowing trimmed down payments to flow back to creditors.
To decide if you are in need of a debt settlement program, you need to assess your debt status. If your debt account is delinquent, you can save money by avoiding charges from inflated rates by getting yourself a good debt settlement program. Likewise, if your direct negotiation with the creditors fails and they are ready to press charges, consulting a debt settlement company saves you from appearing in court summons. Although debt settlement companies provide positive effect on your debt dilemma, be sure to research about them before requesting their service. Find a company that has been accredited by the debt settlement industry standards. If you don't do your homework, you might end up facing bigger problems.
Debt settlement works by us contacting all of your creditors and negotiating a rock bottom number on your principal for you to pay back. Now this may or may not have a negative effect on your credit. Get the facts for filling out the form on this page and get a free, no-obligation call.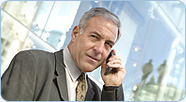 "Thank you US Consolidation for getting my finances in order. I only pay one payment per month and I LOVE it. Thank you again."
Read More