Did you know you can use the equity in your house to pay off your unsecured debt? It would be considered a debt consolidation loan. Then, if you'd like, we can incorporate the loan right into the refinance of your home. It's easy!
A debt consolidation loan can really reduce the amount of interest you are paying on multiple levels. We can usually get our clients into one, low-intereset loan that saves hundreds of dollars each and every month. Learn more about a refinance today.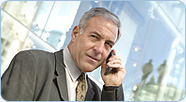 "Thank you US Consolidation for getting my finances in order. I only pay one payment per month and I LOVE it. Thank you again."
Read More