Fresh out of college and left with a heft student loan? Our services can consolidate student loans and reduce interest rates. Learn how it's done by filling out the form on this page.
Student loan consolidation is a useful way to lower payments that is not frowned upon. One example you can base your current situation on is below:
Owed: $50,000
Monthly Payment: $550
After Consolidation Payment: $230
To find out more about what our services can do for you, fill out the form above for a no-obligation call.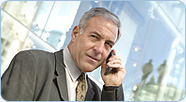 "Thank you US Consolidation for getting my finances in order. I only pay one payment per month and I LOVE it. Thank you again."
Read More